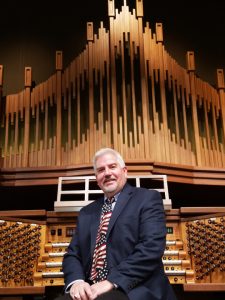 Gerrero-Kirk Classic Organ Inc. is locally owned and operated and has provided honest and reliable Church Organ Services in Pittsburgh, Pennsylvania, and in the surrounding areas since 1923!
Jeff Kirk began servicing and installing Allen Digital Organs with Don Gerrero in 1972 at Gerrero Music Stores. The first Allen that Jeff installed was Beech Bottom Christian Church Beech Bottom, WV. The church continues to use this organ every Sunday and is amazed with how little service it has needed over the years!
Our Pittsburgh Allen Showroom opened in 1991 and serves Western PA, Eastern Ohio and nearly all of West Virginia with two counties in Maryland. Jeff and Don formed a new corporation in 2007 continuing their fine relationship with our many customers. Don Gerrero retired in 2015.
Gerrero-Kirk Classic Organ Inc. is committed to delivering quality results. We hold the belief that honesty, clear communication, and complete transparency are essential ingredients to a successful business/client relationship.
We look forward to meeting with you and learning more about how we can serve you, and your parish. We are also quite busy lately speaking with new customers, and away from our showroom, so please contact us to make an appointment by calling (800) 672-2482.